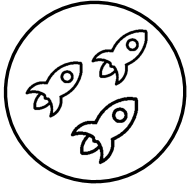 FOR STARTUPS
OVERVIEW
Q. What are the qualifying criteria for participation in H2 Innovate?
Qualifying Startups are leading pre-Series A companies with initial funding and product/market fit. Candidate companies will be referred into the platform via our program partners and H2 Members.
Q. What are the core program offering components and engagement model for Startups?
Our program offers listing and platform services consisting of the following:
Startup Listing: targeted exposure via Startup Listing and company profile distribution across H2 network
Advisor Platform: curated access to the right advisors at the right time based on company needs
Funding Platform: ability to surface relevant investment opportunities to prospective investors
Once referred, selected Startups will be contacted and invited to complete registration for a Startup Listing and schedule a program onboarding call, during which time objectives can be discussed and established for engagement in our Advisor Platform and Funding Platform offerings.
STARTUP LISTING
Q. What does a Startup Listing provide to participating Startups? 
Our Startup Listing feature provides valuable targeted exposure across the H2 member and partner network globally through the following:  
Online Exposure: exposure via H2 website homepage and within H2 Connect mobile application, providing strong visibility within the network
Network Newsletter: visibility via H2's monthly newsletter including distribution across its member and partner community globally
Program Communications: program specific updates targeting participating Advisors and H2's Investor Network
ADVISOR PLATFORM
Q. What does the Advisor Platform offer participating Startups? 
Our Advisor Platform offers the following unique features for participating Startups:
Qualified Advisor Network: top execs and entrepreneurs from H2's 300+ strong member network, residing in major tech markets and startups hubs across the US, Europe, Asia, and Latin America
Targeted & Flexible Engagements: ability to engage one or multiple Advisors across target advisory areas, on a structured and flexible duration basis
Compensation Model: highly-leveraged and performance-based model, with single-point administration through H2; default guidelines to be provided
Q. What are the types of Advisory Sessions supported? 
Advisory Sessions are designed to be flexible and modular, providing valuable opportunities for Startups and Advisors to connect, utilizing a current Startup Needs Profile. A combination of Matched Sessions and On-Demand Sessions are utilized over the Startup Client Engagement period to meet objectives as follows: 
Matched Sessions: Single Sessions (individual sessions designed to focus on one or more specific issues) and Short Series (monthly sessions over a limited timeframe, designed to focus on one or more target areas/themes) 
On-Demand Sessions: Startup Led (initiated by Startups on an ad hoc basis, leading to point introductions where possible) or Advisor Led (initiated by an Advisor, leading to a suggested introduction)  
Q. What are the target Advisory Areas? How does a Startup Needs Profile work?
A Startup "needs profile" will be utilized to obtain information on priority needs for Advisor Matching purposes, across the following Advisory Areas that represent key growth-related focus areas for Startups:  
User Growth & Customer Development
Talent & Team Development 
Monetization & Revenue Growth
Partnerships 
Product Strategy
Platforms & Channel Marketing 
Fundraising
International Markets
For startups engaged in international market development activities, they can identify specific target markets of interest across all major technology markets spanning the US, Europe, Asia, and Latin America regions for Advisor Matching purposes.
FUNDING PLATFORM
Q. What does the Funding Platform offer participating Startups? 
Our Funding Platform offers Startup Clients of our Advisor Platform further support via valuable connectivity to prospective investors within the H2 network, including:
Business Angels: top execs and entrepreneurs from H2's member network, residing in major technology hubs across the US, Europe, Asia, and Latin America.
Institutional Funds: leading early to growth stage funds, including those participating in H2's Investor Network
Introductions are directly made between interested Advisors and Startups on an ongoing basis, allowing for Startups to engage 1:1 to discuss relevant opportunities and mutual interest/fit.  
GLOBAL TRACKS
Q. What are Global Tracks?
H2 Innovate utilizes the concept of Global Tracks consisting of priority industry sectors around which to develop its program community and Startup representation globally. Initial supported Global Tracks include:  

Advertising


Commerce


Connected Devices


Education


Financial Services

 
 


Health & Fitness


Media & Entertainment


Productivity


SaaS


Transportation
STARTUP ENGAGEMENT
Q. How does program participation for a Startup work?
Qualifying companies are invited to complete our online registration flow, activating an Innovate Startup Profile. Program engagement continues as follows:
Matching Period: during this time, the H2 Innovate team will work to establish an initial set of two matched Anchor Advisors (typically an initial combination of one local/regional and one in Silicon Valley) who agree to hold once per quarter Advisory Sessions during an extended Engagement Period. This support will complement matched Advisory Sessions with other targeted Advisors as outlined below.
Engagement Period: participating Startups that have a successful Matching Period transition to Startup Client status, with typical terms and guidelines for engagement as follows:
Duration: 12 months (default length)
Advisor Platform: 15 matched hours (default target)
Funding Platform: ongoing introductions
Support Services: monthly briefing call, client management   
Program Fees (variable): performance-driven based on duration and company stage; special pricing available during beta period
PARTICIPATION
Q. What are the program cycles for participation in H2 Innovate?
Enrollment for companies nominated by program partners takes place on a calendar quarter basis throughout the year. We are currently engaged with prospective Startups in support of our Q1 2018 beta launch in January.    
Q. I am interested in learning more about Startup participation on the platform. What is the right next step?
Please take a few minutes to complete our Startup Inquiry Form, noting your referring H2 Member or Partner. A member of the H2 Innovate team will review submitted information and be in touch to follow up.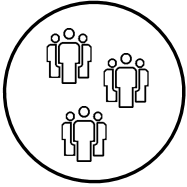 FOR ADVISORS
OVERVIEW
Q. What are the core program offering components for Advisors?
Participation in H2 Innovate offers Advisors (opted-in H2 Members) unique opportunities to support top emerging companies on a flexible time-commitment basis, including the following components:
Qualified Startup Pool: leading early to growth-stage startups globally referred in through H2's members and partner network of leading funds
Targeted & Flexible Engagement: ability to engage multiple startups across target advisory areas on a matched and flexible time-commitment basis via "Single Sessions" or "Short Series" monthly sessions; low baseline starting time commitment
Advisor Comp Model: comp model based on accumulated program credits via program participation (including advisory work and Startup referrals)
Funding Opportunities: ability to evaluate relevant investment opportunities via Funding Platform
ADVISOR ENGAGEMENT
Q. How do I refer qualifying Startups for participation on the platform?
For companies you believe are a fit, you can direct them to our H2 Innovate - h2.co/innovate page and nominate them for participation by writing innovate@h2.co. Once we review and confirm fit against our qualifying criteria, we will then follow up to hold a short orientation call with each company towards participation in our next enrollment cycle.
Q. How do I view participating Startups that are seeking engagement with prospective advisors and/or investors?
Profiles of participating Startups on the H2 Innovate platform may be viewed as follows:
Homepage - h2.co: our Featured Startups tab provides Startup Profile Cards of all participating Startups on an individual basis (from the left hand bar) and by geography (click on any pin on our map)
Startup Search - h2.co/innovate/startups: our Startup Search page provides the ability to view and filter companies by Sector, Location, Stage, and/or Global Track
Startup Profiles contained additional company level detail may be viewed by clicking on the company name from any Startup Profile from these pages. H2 Advisors will be able to view additional information in support confirming interest/fit to support a Startup through our Advisor Platform and/or Funding Platform offerings. 
Q. As an H2 Advisor, how do I mark a particular Startup I am interesting in either advising and/or investing in through our Advisor Platform or Funding Platform?
To mark your interest, simply click on the "H2 +1" button on any Startup Profile page, submitting information for internal use and viewable only by H2 to confirm interest/fit with that particular Startup.
PARTICIPATION
Q. I am interested in learning more about Advisor participation on the platform as an opted-in H2 Member. What is the right next step?
Please email us at innovate@h2.co to receive information to opt-in as an H2 Advisor and set up an onboarding call