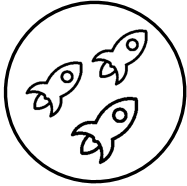 For Startups
Overview
Q. What are the qualifying criteria for participation in H2 Innovate?
Qualifying Startups are companies scaling up their businesses in large global markets. Participating companies are invited to join from a global nomination pool via our program partners and H2 Members.
Q. What are the core program offering and benefits for Startups?
Participation in H2 Innovate provides participating companies key benefits as follows:
Advisor Platform: curated access to qualified global community of senior industry execs for advisory board roles
Global Summit: participation in our annual summit hosted in Silicon Valley, including pre-Summit event for H2 Innovate companies
Industry Introductions: introductions to relevant companies and organizations globally to aid company growth objectives 
Advisor Platform
Q. What does the Advisor Platform offer participating Startups? 
Our Advisor Platform offers the following unique features for participating Startups:
Advisor Network: top execs and entrepreneurs from H2's member network, residing in major technology hubs across the US, Europe, Asia, and Latin America
Company Listing: ability to maintain a dedicated company listing including a Startup Needs Profile to highlight target growth-related advisory areas
Engagement Model: efficient approach consisting of approved introductions to interested prospective Advisors for initial Advisory Sessions
Q. How does a Startup Needs Profile work?
A Startup "needs profile" will be utilized to obtain information on priority needs for Advisor Matching purposes, across the following Advisory Areas that represent key growth-related focus areas for Startups:  
Customer Development
Fundraising
Go-to-Market
International Markets
Monetization & Revenue Growth
Partnerships
Platforms & Channel Marketing
Product Strategy
Talent & Team Development
User Growth & Engagement
For startups engaged in international market development activities, they can identify specific target markets of interest across all major technology markets spanning the US, Europe, Asia, and Latin America regions for Advisor Matching purposes.
Global Tracks
Q. What are Global Tracks?
H2 Innovate utilizes the concept of Global Tracks consisting of priority industry sectors around which to develop its program community and Startup representation globally. Initial supported Global Tracks include:  

Advertising


Commerce


Connected Devices


Education


Financial Services

 
 


Health & Fitness


Media & Entertainment


Productivity


SaaS


Transportation
---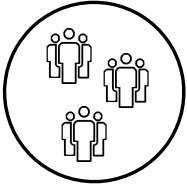 For Advisors
Overview
Q. What are the core program offering components for Advisors?
Participation in H2 Innovate offers Advisors unique opportunities to advise entrepreneurs and high-growth companies in leading startup ecosystems around the world:
Qualified Startups: leading early to growth-stage startups nominated by H2's members and partner network
Advisor Platform: allows for participating Advisors to review company snapshots globally including Startup Needs Profiles towards evaluating interest/fit to hold initial Advisory Sessions
Investment Opportunities: ability to explore relevant investment opportunities with participating Startups
Advisor Engagement
Q. How do I view participating Startups that are seeking engagement with prospective advisors and/or investors?
Profiles of participating Startups on the H2 Innovate platform may be viewed as follows:
Startup Search - h2.co/innovate/startups: our Startup Search page provides the ability to view and filter companies by Sector, Location, Stage, and/or Global Track