Mission
H2 is the premier leadership network for the technology industry, connecting a trusted global community of leaders to support startup ecosystems around the world. Founded in 2010 and headquartered in Silicon Valley with chapters globally in major technology markets worldwide, its mission is to advance education and leadership development in the fields of digital entrepreneurship and innovation.
---
Model
H2's operating model consists of three core facets designed to support its mission by creating valuable opportunities for knowledge exchange:
Network: global community consisting of experienced entrepreneurs and executives from leading startups and top global companies.
Programs: core organizational initiatives focused on driving industry connections, learning and support opportunities.
Content: exclusive focus on technology domain and topics relevant to informing company and executive level playbooks.
H2 operates as a global nonprofit organization under section 501(c)(3) of the US Internal Revenue Code.
---
Chapters
Designed as a federation of communities with a common global backbone, H2 Chapters provide support for local, regional and global programs and organizational initiatives. Our Chapters are led by Global Chapter Chairs who provide local leadership, working closely with our Global team based in Silicon Valley.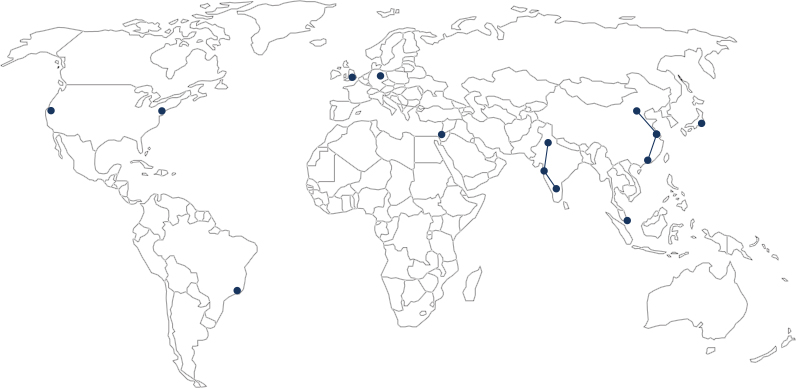 BERLIN | CHINA | INDIA | LONDON | NEW YORK | SAO PAULO | SILICON VALLEY | SINGAPORE | TEL AVIV | TOKYO
---
Networks
Organized around global communities of innovators in select major industry verticals, H2 Networks provides support for sector-specific programs and initiatives for entrepreneurs. H2 Networks will launch in 2H 2021 and span the following initial sectors:
 


CONNECTED
DEVICES


COMMUNICATIONS


ECOMMERCE


EDUCATION


FINANCIAL
SERVICES

 
 
 


HEALTH


MEDIA &
ENTERTAINMENT


MOBILITY


PRODUCTIVITY


SECURITY

 
---
Members
H2's global membership consists of senior executives, entrepreneurs, and domain experts from leading startups and top global firms in major technology markets worldwide. Our member network reflects strong collective representation and experience from prominent private and public firms globally. Representative companies by category include:  
Leading Startups: 99 Taxis, iflix, Movile, Oyo Rooms, Postmates, RedMart, Udemy, Wego, Wibbitz  
Category Leaders: Airbnb, Dropbox, Freshdesk, Houzz, King.com, Movile, Pinterest, SoundCloud, Wooga
Major Global Firms: Amazon, Google, eBay, Facebook, LinkedIn, Tencent, Twitter, Yahoo!