H2's annual Global Summit brings together entrepreneurs, executives and investors from leading companies, industry organizations and innovation hubs around the world. Designed as a senior level, invitation only event, the Summit offers participants a unique platform to engage in dynamic and open discussions covering leading technology trends and industry insights from Silicon Valley and across the globe.
---

---
Participants
Founders

innovators with scale ups seeking to develop playbooks and connections to accelerate company growth regionally or globally

 

Leaders

senior leaders from top companies looking to connect with and support innovators and scale ups in leading startup centers

 

Investors

leading investors across major innovation hubs seeking to build relationships with founders, leaders and other top funds

 

Corporates

major corporates looking to develop global connections into startup ecosystems and insights around emerging technology trends
---
Global Partner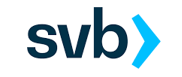 ---
Venue • INSEAD San Francisco Hub

---
Sessions
This year's Global Summit will feature a combination of Industry Sessions covering leading industry trends via stage level discussions and Founder Sessions covering growth playbooks for scale ups via small group breakouts.

NEW FRONTIERS


TALENT


FUNDRAISING


OPERATIONS


INTERNATIONAL
EXPANSION


LEADERSHIP

 
 


NORTH
AMERICA


LATIN
AMERICA


EUROPE,
MIDDLE EAST
AND AFRICA


ASIA PACIFIC

 
---
Speakers & Session Leads

Peter
Leyden
Reinvent
Futures


Rajesh
Sawhney
GSF India


Charles
Hudson
Precursor
Ventures


Beerud
Sheth
Gupshup


Allen
Taylor
Endeavor

 


John
China
Silicon Valley
Bank


Roger
Egan III
Nurture


Kirthiga
Reddy
Web3 NewCo


Fred
Greve
DGF


Yana
Yasevich
Alter
Global

 


Kelly
Graziadei
F7
Ventures


Andy
Tsao
Silicon Valley
Bank


Tom
Clayton
Peek


Ishan
Gupta
Tala


Jeff
Merkel
Ladder

 


Arnie
Gullov-Singh
Ethena


TR
Harrington
SOSV


Chris
Misner
Advisor, Investor


Priya
Rajan
Silicon Valley
Bank


Antoine
Colaco
Valor Capital

 


Sonya
Iovieno
Silicon Valley
Bank


Pete
Clarke
Accel Partners


Barrett
Parkman
Goodwater
Capital


Tak
Miyata
Scrum
Ventures


Adriana
Tortajada
1200.VC

 


Kunal
Khattar
AdvantEdge


Clay
Kellogg
Terminal


Eric
Perez-Grovas
Wollef

 
 
---
Ecosystems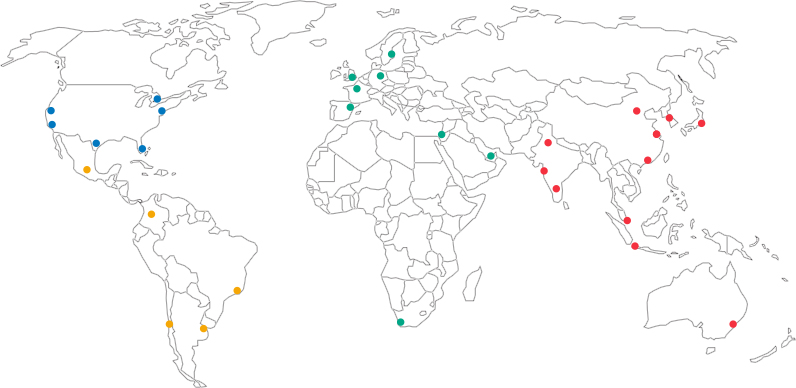 NORTH
AMERICA


LATIN
AMERICA


EUROPE,
MIDDLE EAST
AND AFRICA


ASIA PACIFIC

 
AUSTIN  |  BANGALORE  |  BARCELONA  |  BEIJING  |  BERLIN  |  BOGOTA  |  BUENOS AIRES  |  CAPE TOWN  |  DELHI  |  DUBAI  | 
HONG KONG  |  JAKARTA  |  LONDON  |  LOS ANGELES  |  MEXICO CITY  |  MIAMI  |  MUMBAI  |  NEW YORK  |  PARIS  |  SANTIAGO  | 
SAO PAULO  |  SEOUL  |  SHANGHAI  |  SILICON VALLEY  |  SINGAPORE  |  STOCKHOLM  |  SYDNEY  |  TEL AVIV  |  TOKYO  |  TORONTO
---
Summit Week 2022
H2 is excited to be returning to a traditional in-person format for 2022 while also supporting select digital only sessions on a regional basis to support the widest participation possible from our global community. This year's in-person Summit experience will feature the following elements:
Summit Day Sessions & Reception: panels and fireside chats covering industry segments and company growth themes
Sunset Sail: evening sail on the San Francisco Bay with members of the H2 community across the globe
Partner Connect: scheduled visits to partner organizations including leading companies and investors in Silicon Valley
Livestream & Digital: opportunities for joining select sessions via livestream as well as digital only regional sessions
---
Summit Invitation
Guest invitations (for non-H2 Members) to participate in and register for our upcoming senior-level, invitation only Summit will be sent out starting in May. To be considered for participation, please complete an invitation request at the link below.